Packages for Power Devices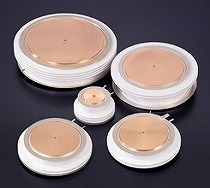 Contact NTK
Application
These packages for power devices are available for megawatt-class electric power converters, such as motors for steel rolling and oil gas conveyance.
Material
Alumina HA-92 is brazed with copper via kovar or 42 alloys.
Features
It has excellent resistance to thermal shock, electric insulation properties, high mechanical strength, and air-tightness.
Applications Notes